Construction of Disen Running Track in low temperature
Construction at an altitude of 4500 meters,minus 9 Celsius degrees.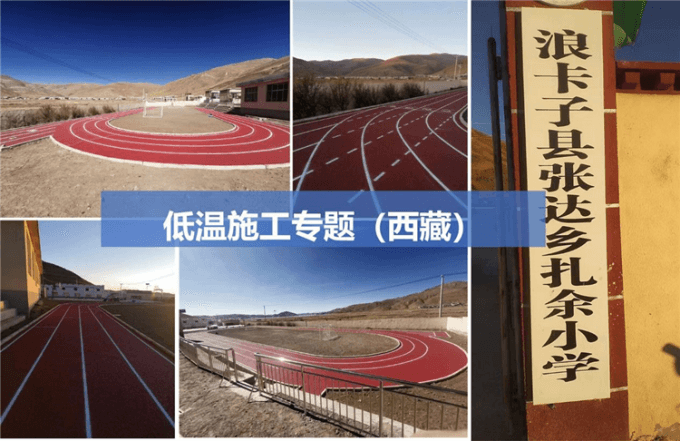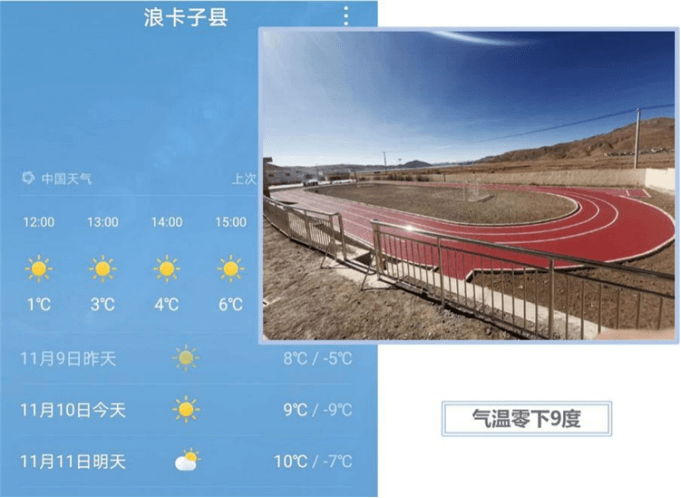 On November 10th, Guangzhou DISEN  came to Longkazi County in Tibet, a place that is at an altitude of 4500 meters with minus 9 Celsius degrees. We witness the successful completion of the project of Full PU running track y at Zhangdaxiang Zayu Primary School in Longkazi County.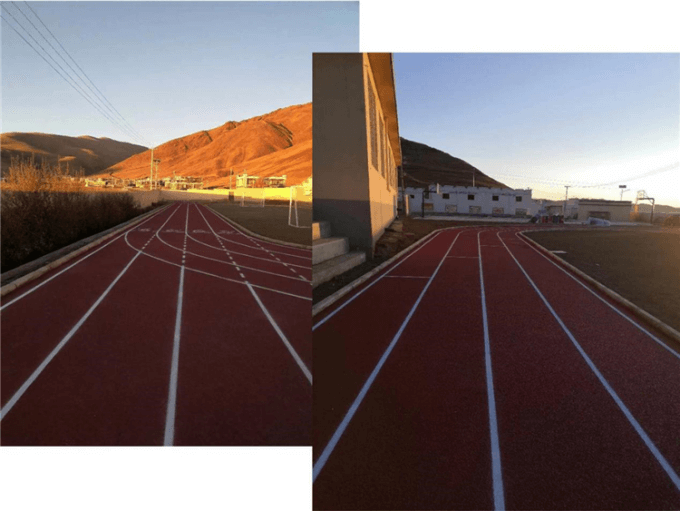 Tibet, known as the "roof of the world", with high altitude and harsh ecological environment, making the construction here extremely challenging. However, in the cold area, Guangzhou Disen's high-quality materials can not only provide the strong materials and one-stop technical services, but also guarantee the construction of the project.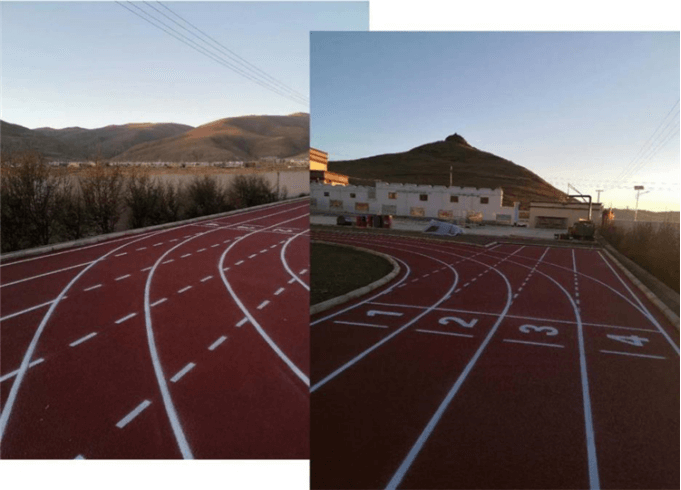 After half a month of paving, Guangzhou DISEN's material shows excellent weather resistance even in minus 9 Celsius degrees in the extremely cold environment. It remains fast-drying feature, improving construction efficiency, shortening construction duration, and provided the perfect plastic ground solution in cold area.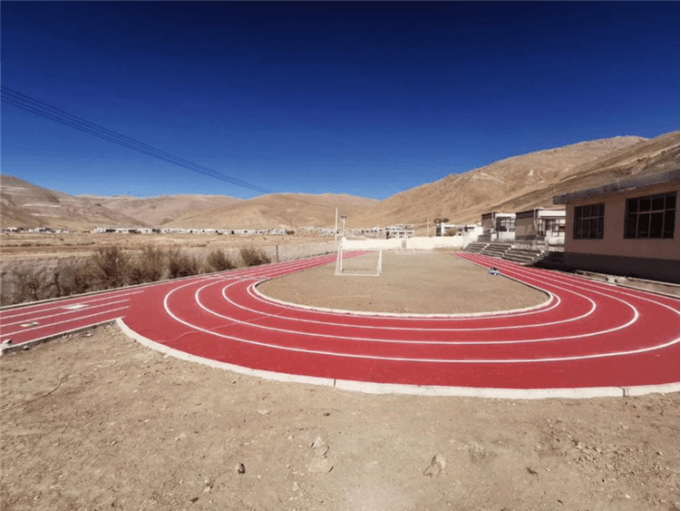 The successful completion of the running track made by Disen.It improves the sports environment and quality of life in school, and also makes the sports more professional and comfortable, safe and stable.It proved that the DISEN material is suitable for low-temperature environment, with excellent low-temperature resistance.