The 79th China Educational Equipment Exhibition was grandly opened at Xiamen International Convention and Exhibition Center.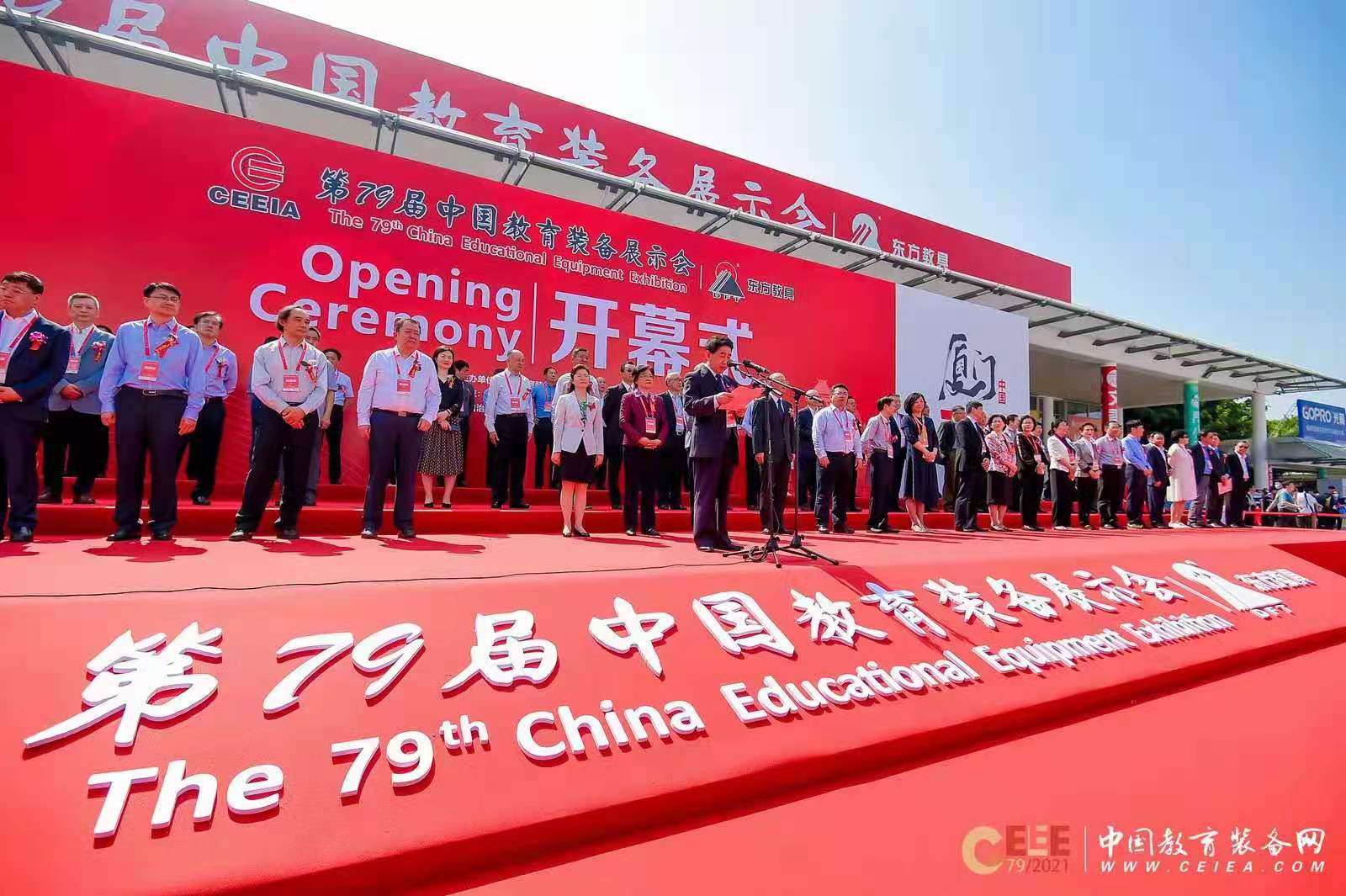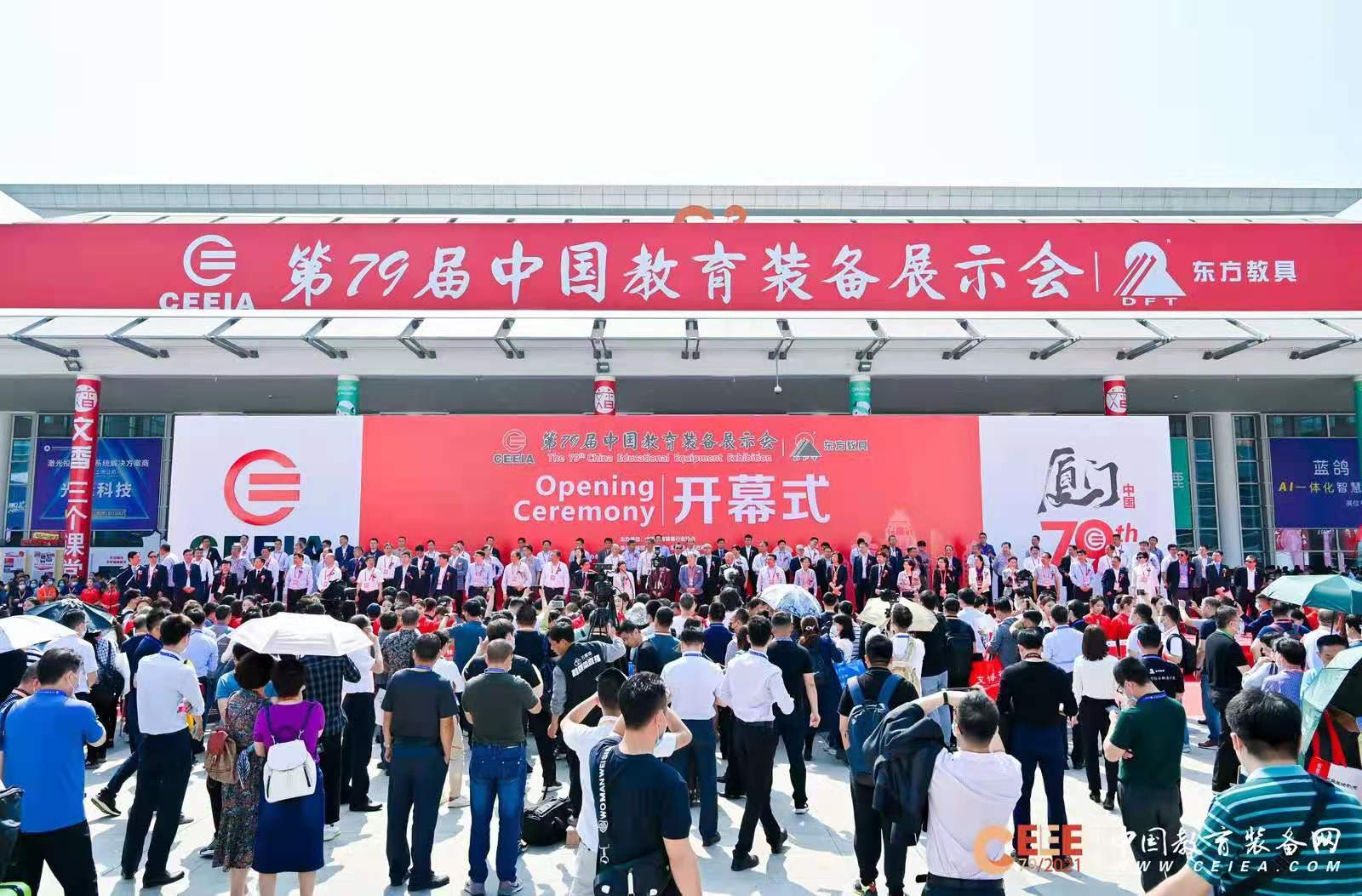 A total of 9 new products, technologies and new achievements were released at the press conference, including the "HE synthetic floor" from Guangzhou Sports Equipment Co., Ltd.
   As a well-known professional brand in the synthetic running track field , Guangzhou DISEN has brought a wonderful feast to the industry with innovative products and excellent quality.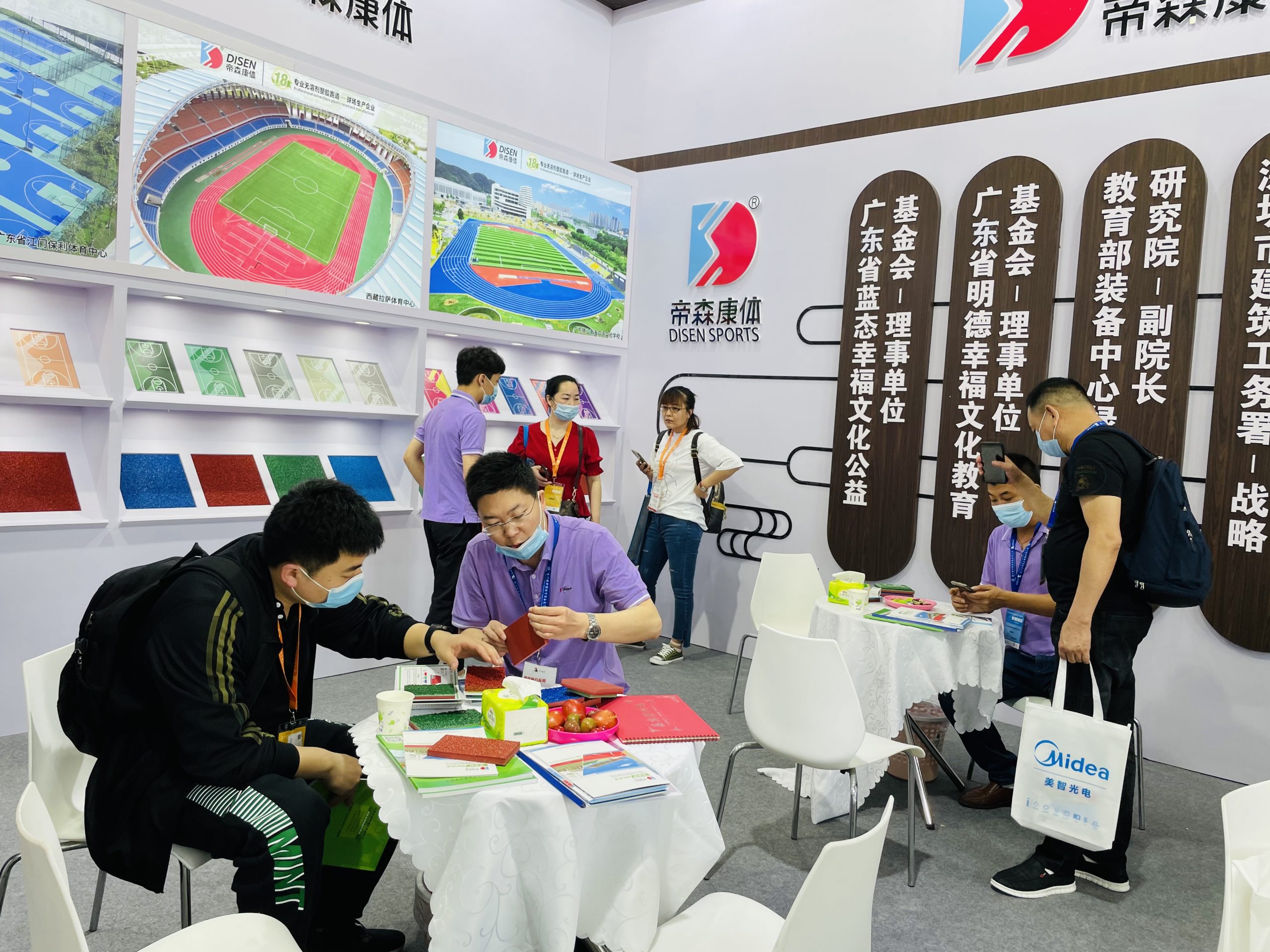 The crowd is raging, and customers of Guangzhou Disen Exhibition Hall are endless.
Guangzhou DISEN's "HE synthetic Stadium Floor" solvent-free new technology and new products have attracted many audiences to consult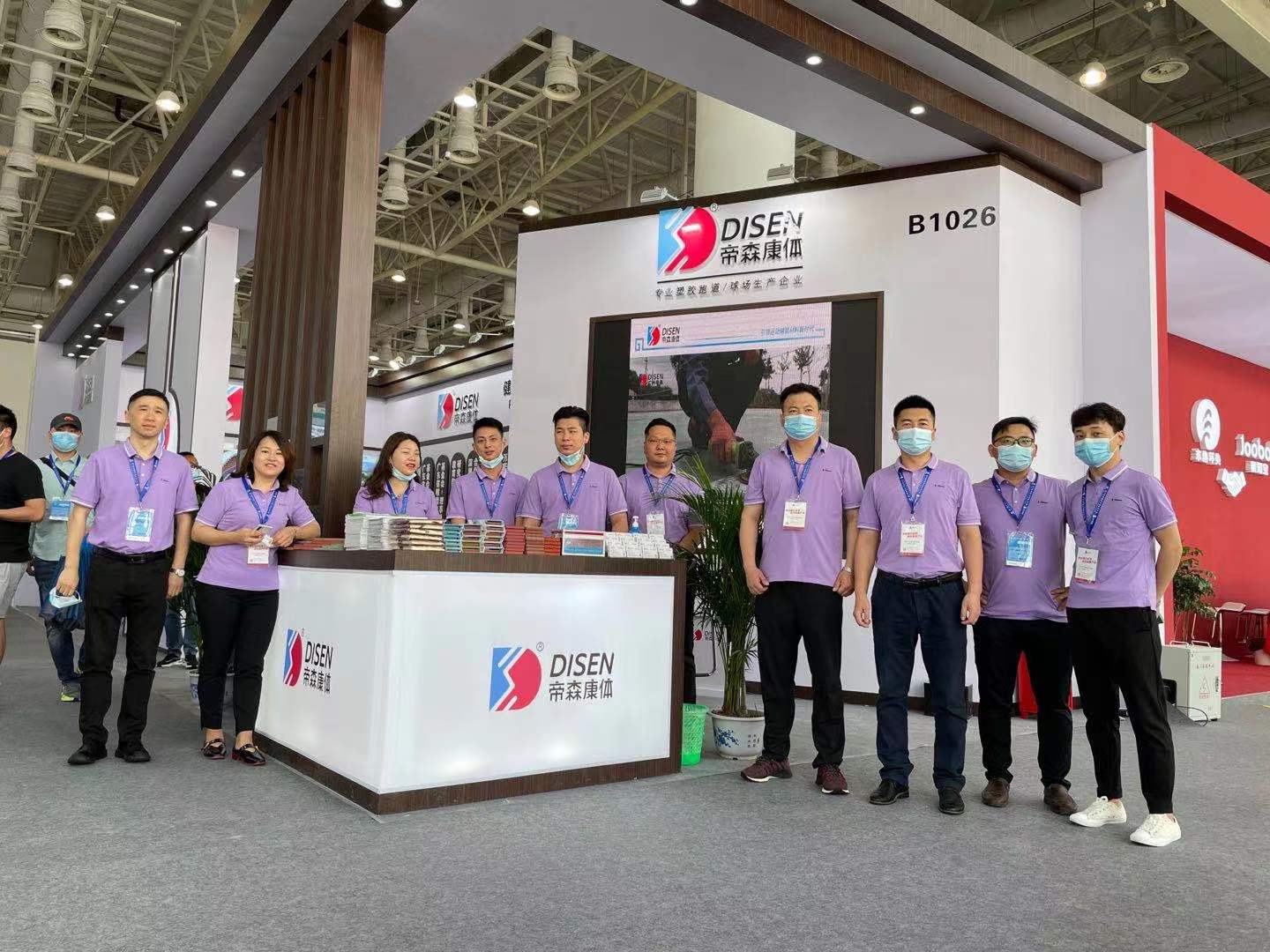 Guangzhou DISEN is a well-known brand in the synthetic running track field.It was founded in 2002 and is a high-tech enterprise producing synthetic running track and sports paving materials. It has jointly developed a solvent-free synthetic running track material series with Dow of the United States. Camp solvent-free synthetic running track , silicone materials and stand floor paint. Products include kindergarten synthetic running track , all-plastic synthetic running track , self-lined synthetic running track , composite synthetic running track, water seepage synthetic running track, plastic basketball courts, acrylic courts, plastic tennis courts, etc.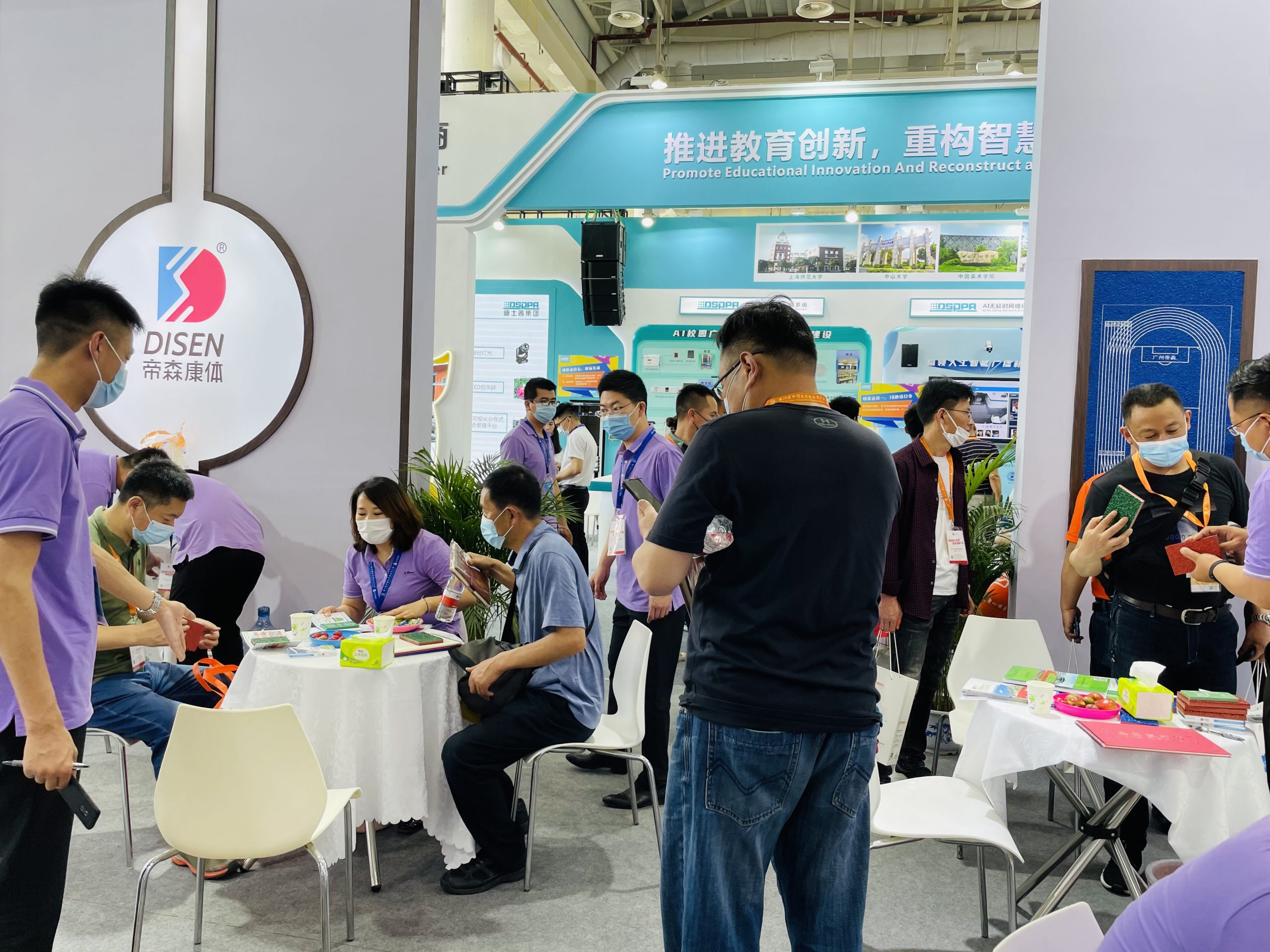 The product are sold in China, Southeast Asia, the Middle East, Europe and the Americas. It is a world-class provider of synthetic running track materials and silicon PU stadium materials. Have ISO9001,ISO14001, OHSAS18001, ISO14025(type III), China environmental label products (type I, type II), five stars After-sales service and many other authoritative certifications.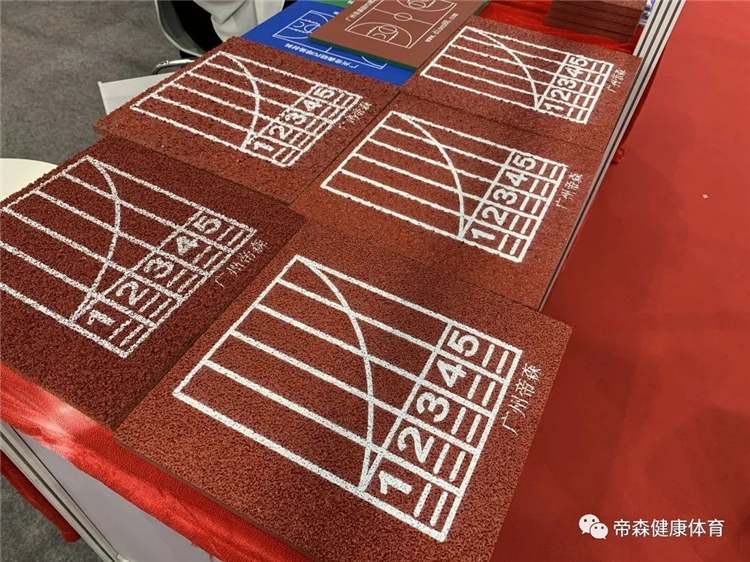 Guangzhou DISEN focuses on solvent-free sports venues and synthetic running track, which are environmentally friendly, comfortable and durable for sports venues and campuses.